Marketing
Jump to navigation
Jump to search
Branding and Logo
We love it when people want to promote the Dojo, but please respect our branding guidelines!
Logos
The font for our logo is Whitney Medium. Only use this font for reconstructing the original logo.
The official colors used for our logo are:
Red: PANTONE 1945 C
Black: black
White: white

Main Logo
Our normal logo is good enough in most circumstances.


Downloads: Adobe Illustrator Format | 1200x2400 Black Text PNG
Dark on Light
It is to be used when the background you're printing on is dark and would hide the dark lettering. We put up this gray background in HTML as an example, but you can decide to use this version of the logo whenever you think it would look better.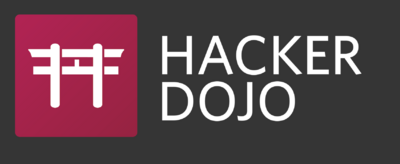 Downloads: Adobe Illustrator Format | 1732x4905 White Text PNG
Just the Tori
An alternative icon without the text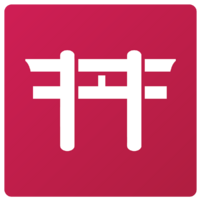 Downloads: Adobe Illustrator | PNG
Branding Guidelines
The name of the organization is "Hacker Dojo." That is two words, with the H in Hacker and the D in Dojo capitalized. All other letters are lowercase. Hacker Dojo is occasionally referred to as "the Dojo" in shortened print. In this case, the word "Dojo" is capitalized.
Please leave the Hacker Dojo logo intact. Do not change the orientation, add extra text next to the torii, or skew, stretch, alter or add to the logo in any way.
Hacker Dojo will be the sole vendor of merchandise sold for profit. If you would like to raise money for Hacker Dojo with swag, please get in touch with us at Sponsorships
The public may use our name & logo as long as it is used in such a way that the relationship between parties is clear.

OK: "Bunny Fair at Hacker Dojo"

NOT OK: "Hacker Dojo Bunny Fair"
Events Guidelines
Events may not have "Hacker Dojo" in the title unless approved by the Directors.
Adding our logo with a bunch of other logos that seem related to the event is probably fine -- especially if it isn't labeled as "partner", "sponsor", etc.
Event attendees must understand that the event is being hosted by the member, and is not being thrown by Hacker Dojo.